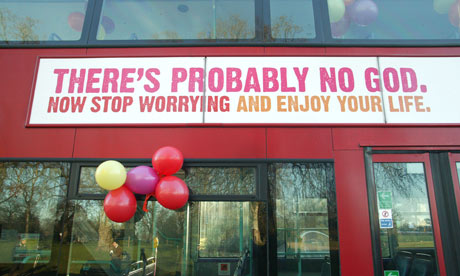 I was interested to read an article in the
Guardian
saying that:
The British Humanist Association has launched a campaign to encourage non-believers and the seriously lapsed to tick the "no religion" box on the 2011 census with the aim of challenging religious privilege in Britain.
The BHA says it is time for people who never go to church or who never think about religion to 'fess up: " ... what people do not realise is that by ticking the 'Christian' box rather than the 'no religion' box – which would more accurately reflect their identity – they have contributed to data used to justify an increase in the number of 'faith' schools, the public funding of religious groups, keeping Bishops in the House of Lords as of right, and the continuation of compulsory worship in schools." Yes you fickle and lazy lot, the humanists blame you for all that.
I am please - the truth will set you free and all that. It is better for everyone to be free and honest about their religious beliefs, although I suppose many people see themselves as culturally part of a religious group - so they like the ethic of love being the highest value, and loving their neighbour, and being a Good Samaritan, but they don't believe in God.
I am bored of hearing headlines about the BHA attacking religion though. I'm guessing they do lots of positive good stuff - can we hear some of that instead? I think Christians and Humanists have much in common in terms of building a better world.